Did you know Stampin' Up! has a bundle called Animal Outing?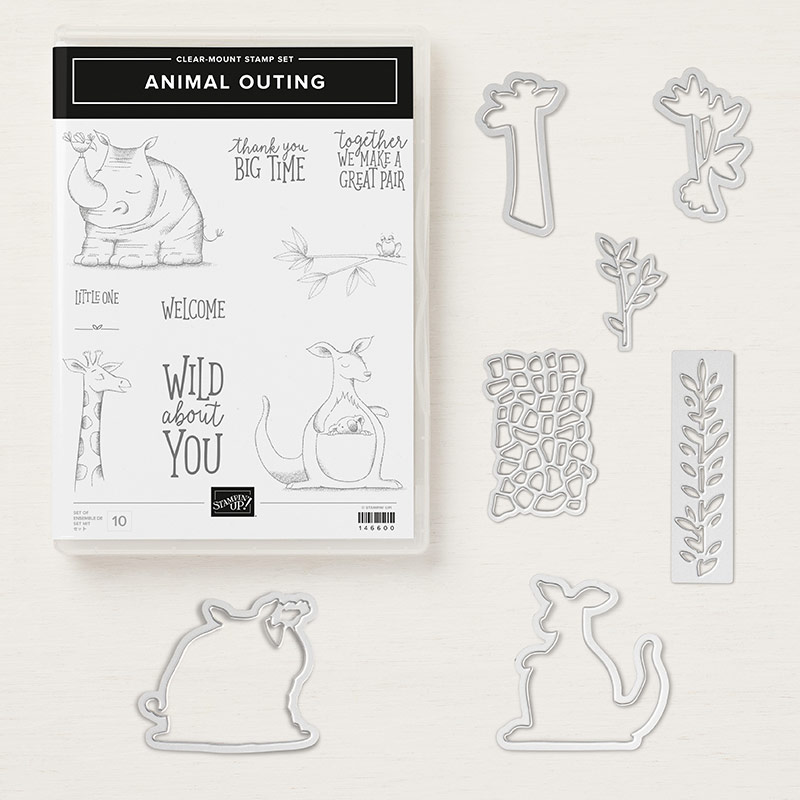 Well, yes, they do...as you can see above. If you order the stamps and dies as a bundle, you get 10% off. If you become a demonstrator, you get an additional 20% off. If you're interested, let me know. If you aren't, then keep on reading anyway! I own this set...
...but it's home and I'm in Disney, remember? So, let me take you on the animal outing for us today. Every time we do the safari at Animal Kingdom, it's never the same. I'm going to start with the end of our safari as we spent 15 minutes in one location and here's why...
These guys were part way in the road and our guide could not go past them until they moved. She called for back up assistance and another rhino showed up...lol.
You called for assistance?
But in this next photo, you can see the actual assistance...
See that truck up ahead? It arrived with 3 bales of hay and boy did those hippos move as soon as they heard and saw it. Proved Pablov's theory for sure!
Here are some of animals we saw on our safari...bongos, hippos, a baby elephant, a baby giraffe, two lions sleeping on the rocks. We also saw alligators, zebras, ostrich, ankole cattle, springboks, wildebeasts, warthogs, wild dogs (they were huge!), mandrills, black rhinos, white rhinos, and others I can't remember. It was the best safari ever!
Hippo
Mama and Papa Giraffes
In the jungle, the mighty jungle, the lion sleeps...
I love a parade!
a parade of Bongos
Thanks for stopping by and hopefully tomorrow I'll be back with a card. I brought some supplies, but haven't started creating anything yet.